In our three main types can be more customized to match for the demands associated with a lot of liquid, vapor and so on. Please download the Request form. And send it to us from CONTACT US in this website.
Type 1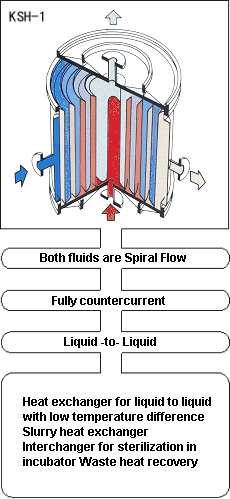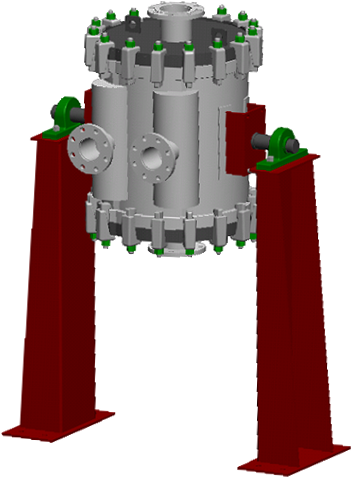 Vertical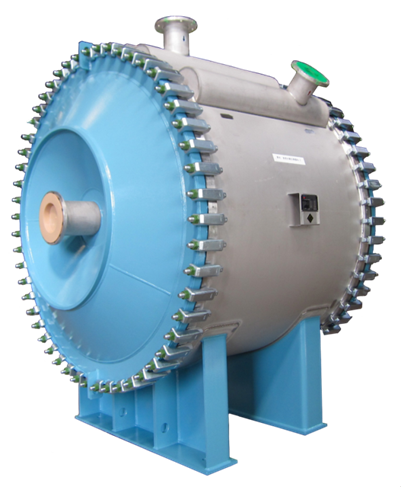 Horizontal
Type 1 is always a liquid / liquid solution.
This type can be opened at each end. And open channel is sealed by the gasket face of the end cover.
Both channels follows the spiral direction, from outside to the center, or the center to outside.
And this model is a good , when fluids are fouling , due to self-cleaning effect.
Type 2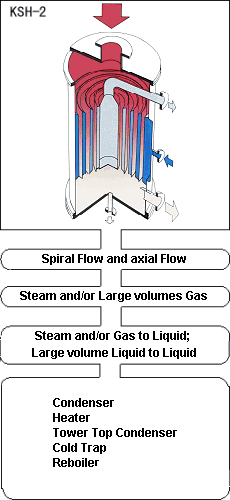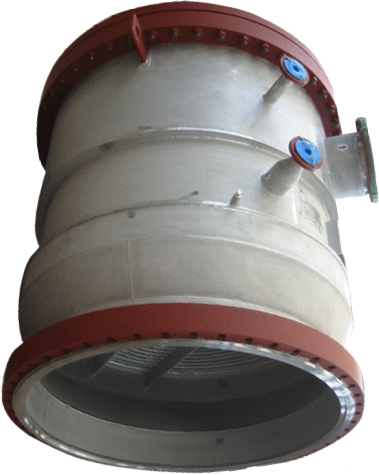 Cross-flow condensing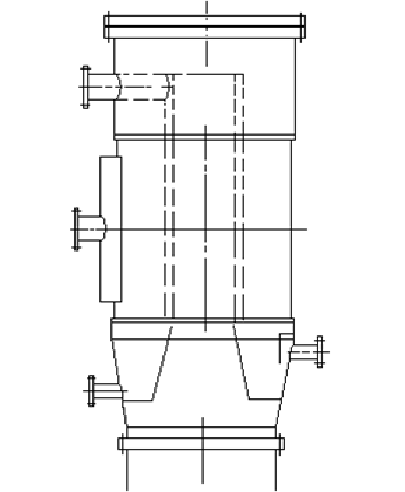 As option, Column solutions
Type 2 is always a Gas / liquid solution.
The fluid flows across the spiral rather than spiral follow.
This follow can be achieved very low pressure drop on the condensing circuit.
And this model is a good , when to be installed with a very small footprint, compared to the shell and tube model.
Type 3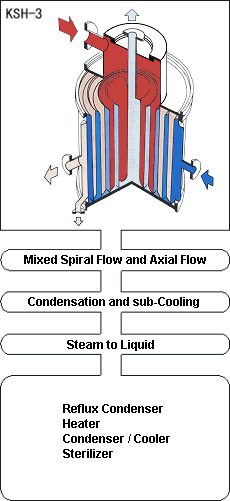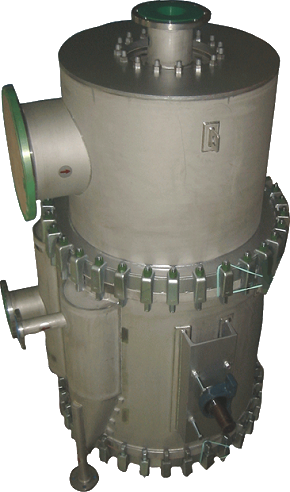 Vertical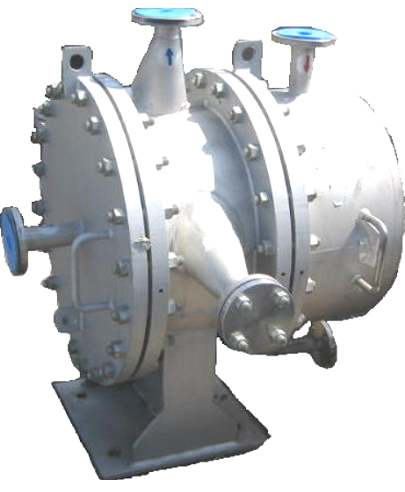 Horizontal
Type 3 has a mixture of type1 and type 2 features.
The fluid flow is two in one. It meaning that cross flow and counter-current flow in the same unit.
This model allows cross temperature approaches than type 2.