We are specialized company for Spiral heat exchangers.
Activity of a foreign country at the core of our business relationships are following, Taiwan, Malaysia, Thailand and all the ASEAN, Asia countries.
We are looking for our sales partner in your country. Always contact to us.
KUROSE is Japanese craftsmanship's company.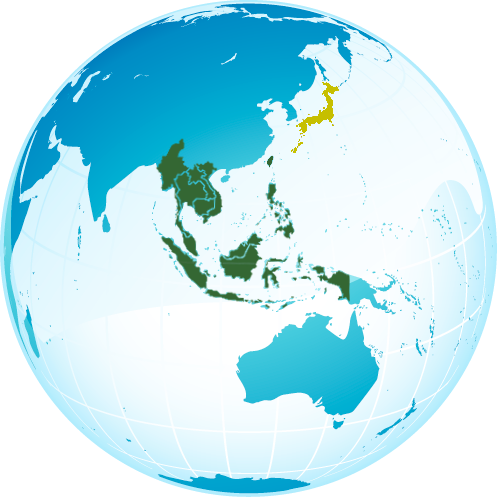 COMPANY PROFILE
Company Name

Kurose Chemical Equipment Co.,Ltd.

Established

August 1, 1925

Capital Funds

Yen 90,000,000

Staff

100

Head Office Factory
ACCESS

2-5, 2-chome, Takasago, Takaishi-city
Osaka 592-0001 JAPAN
Phone: +81-72-268-1371 FAX: +81-72-268-1367

Osaka Branch
ACCESS

Ozawa Bldg. 19-12, 1-chome, Edobori, Nishi-ku,
Osaka 550-0002 JAPAN
Phone: +81-6-6444-0881 FAX: +81-6-6444-0885

Tokyo Branch
ACCESS

Shinkawa Ohara Bldg. 27-8, 1-chome, Shinkawa, Chuo-ku,
Tokyo 104-0033 JAPAN
Phone: +81-3-3553-3711 FAX: +81-3-3553-3715

Certification

Authorized factory for ASME "U" stamp
CE mark products
Manufacture License of Special Equipment People's Requblic of China
High Pressure Gas Control Low of Korea
1st Class Boiler and Pressure Vessels
High pressure Gas facilities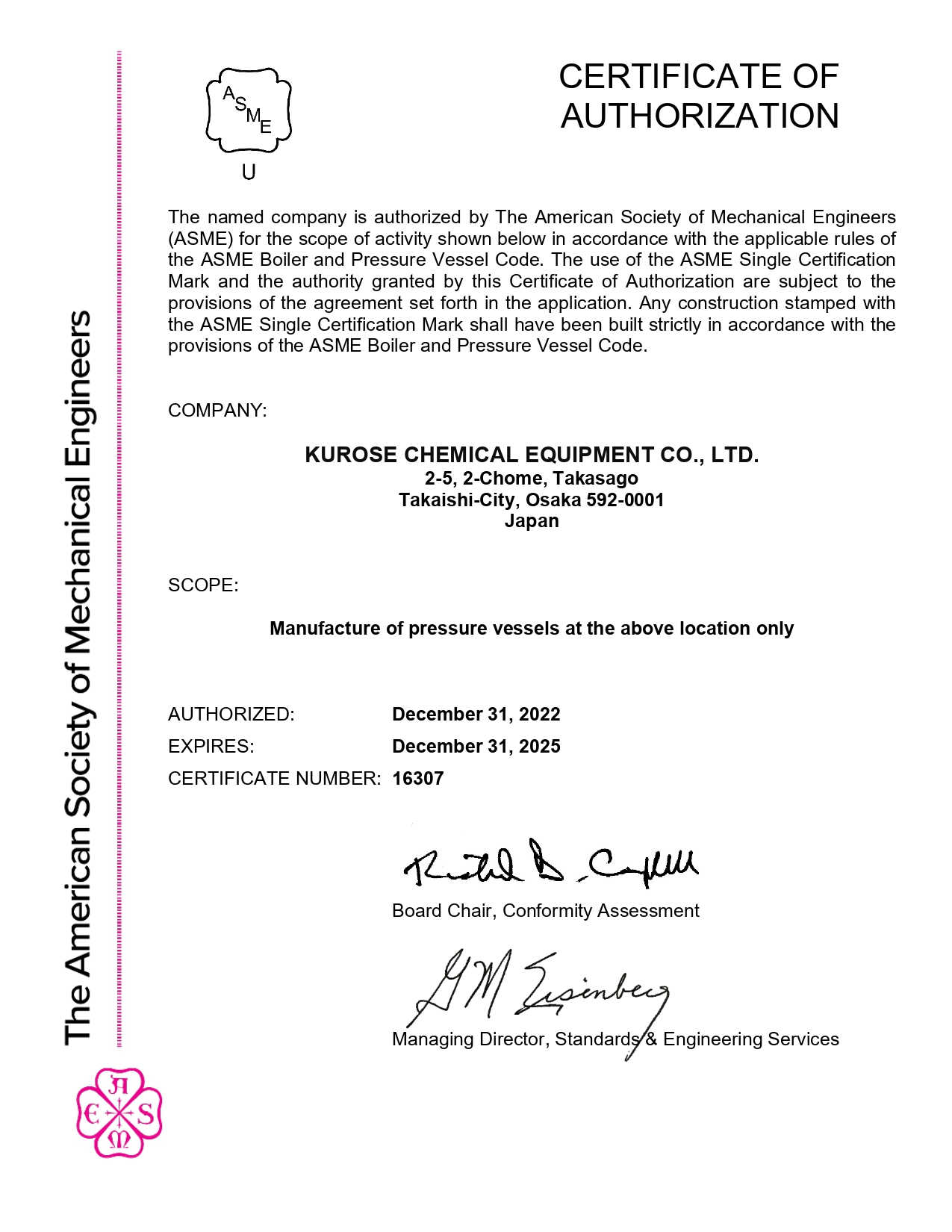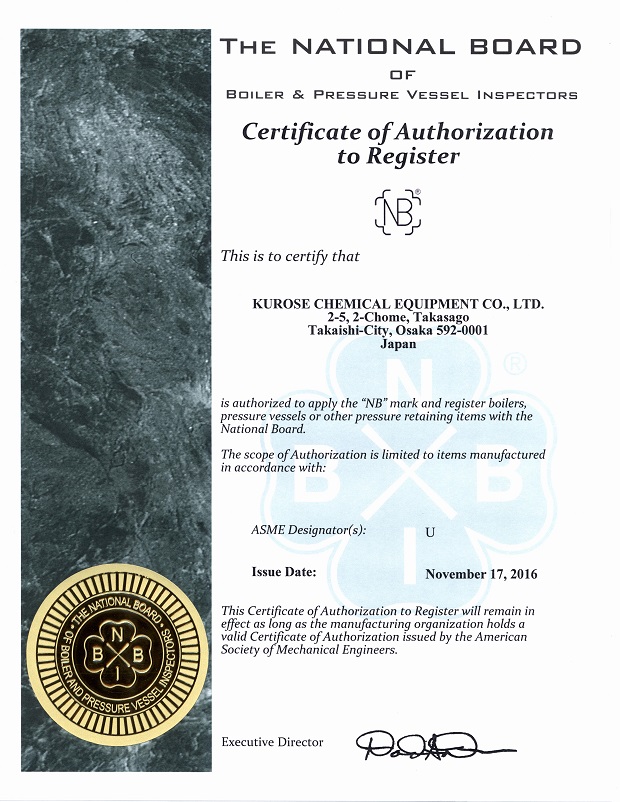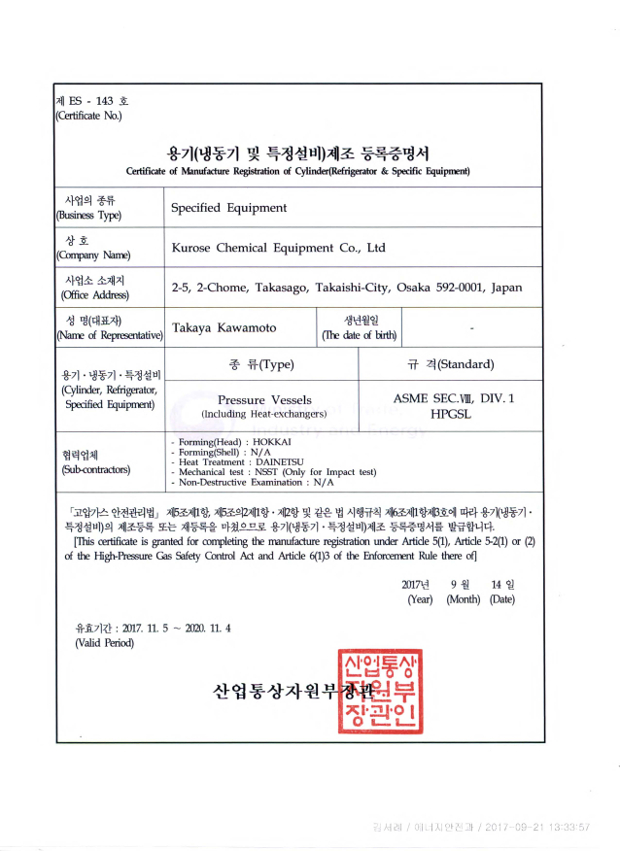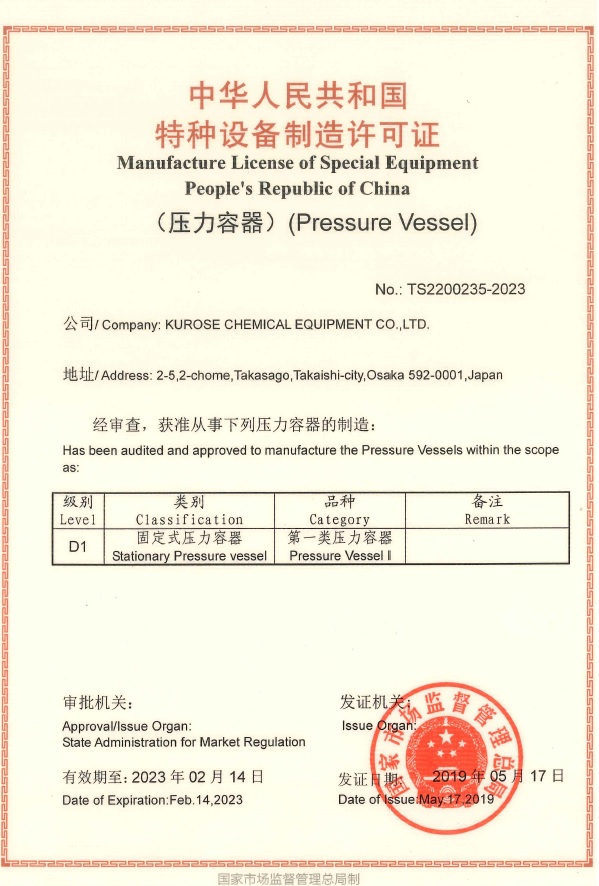 HISTORY
1925

Established to manufacture chemical equipment

1952

Expanded the factory
Started manufacturing of Titanium vessel

1955

Open Tokyo Branch

1956

Supplied the reactor made of Hastelloy

1961

Concluded a technical license agreement for SPIRAL Heat Exchanger with AB Rosenblads patenter of Sweden

1976

Concluded a technical license agreement for Pressure Plate Filter With BHS-Bayerische Berg-Hutten-und Salzwerke

1977

Authorized by ASME to use "U" Stamp in Osaka City

1980

Head Office Factory removed to Takaishi City Authorized by ASME to use "U" Stamp in new Factory

1998

Authorized by People's Republic of China for Safety Quality License for Import Boilers and Pressure Vessel

2002

Supplied Spiral Heat Exchanger to Liquid Crystal Display plant

2004

Achieved 380 Spiral Heat Exchangers supplied to insatant noodle production plant in China

2007

Authorized by People's Republic of China for Manufacture License of Special Equipment
Start of Full-Automatic Welding machine operation for a part of Spiral Heat Exchanger

2008

2013

11th renewal of ASME "U"Stamp

2014

Expand Europe market

2016

12th renewal of ASME "U"Stamp

2017

3rd renewal High Pressure Gas Control Low of Korea