It is a general explanation. For details, please contact KUROSE or local partner.
WARNING
Shut down pressure on both sides before opening a cover
Otherwise it can lead to operator injury and heavy damage to the heatexchanger.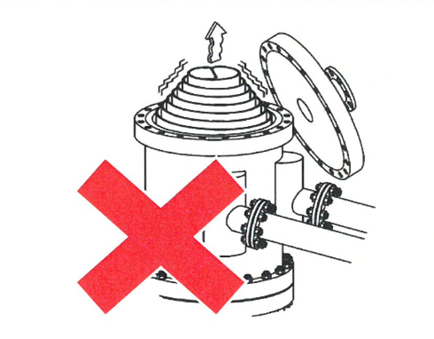 Minimum downtime
The heat transfer part is easily accessed and checked.
It is possible to easily do by removing the cover of the both ends, for the inspection of the inside.
The maintenance cost of Spiral Heat Exchanger is much lower than others.
Chemical cleaning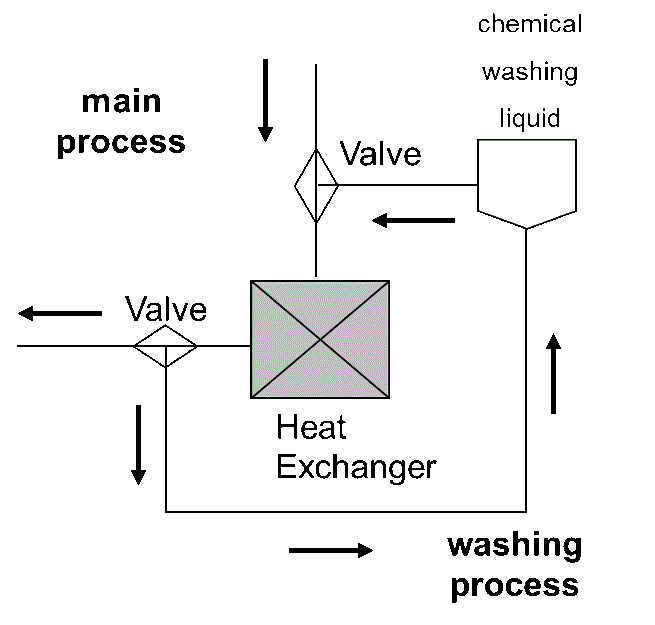 Jet washing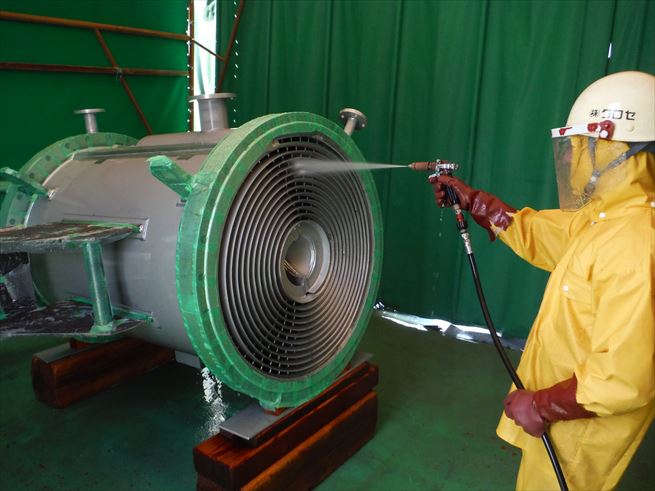 Jet Washing (Type: KSH-1)
How to change gasket(Type:KSH-1H)
Trouble shooting
Situation
Possible cause
Possible solution
Inadequate thermal performance at startup
- Air pockets
- Insufficient service fluid
- Vent the unit
- Check flow rates and temperatures
Decreasing thermal performance with in conjunction with an increased pressure drop or a reduced flow rate
- Fouling on heat-transfer surface
- Clean the unit and adjust flow rates to specified levels
Decreasing thermal performance with reduced pressure drop
-Bypass from one turn to the other caused by damaged cover gasket
- Excessive operating pressure
- Replace the cover gasket
- Adjust pressure to specified level

Excessive pressure drop with maintained thermal performance
- Inlet or outlet is blocked
- Clean the spiral
External leakage
- Damaged cover gasket
- Insufficient pipe support(Vibration)
- Relaxation of cover gasket during shut-down
- Thermal expansion during start-up
- Replace the cover gasket
- Adjust pipe support system
- Tighten hook bolts
- Tighten hook bolts. If leakage persists,
check cover gasket
Internal leakage
- Heat-transfer area is damaged by erosion, corrosion or mechanical impact
- Contact KUROSE for advice.
( There is one possible for field repair. )